---
It looks elegant. Everyone can afford it, but not everyone knows about it. Most people think that, in order to create an image of a man with taste, it requires an expensive and varied closet. But elegance does not mean abundance of expensive accessories in your closet. Elegance is a commitment to yourself, something special in your way that connects your external with your and internal state, your thoughts with your actions, your desires with a smile on your face with which you begin the day.
---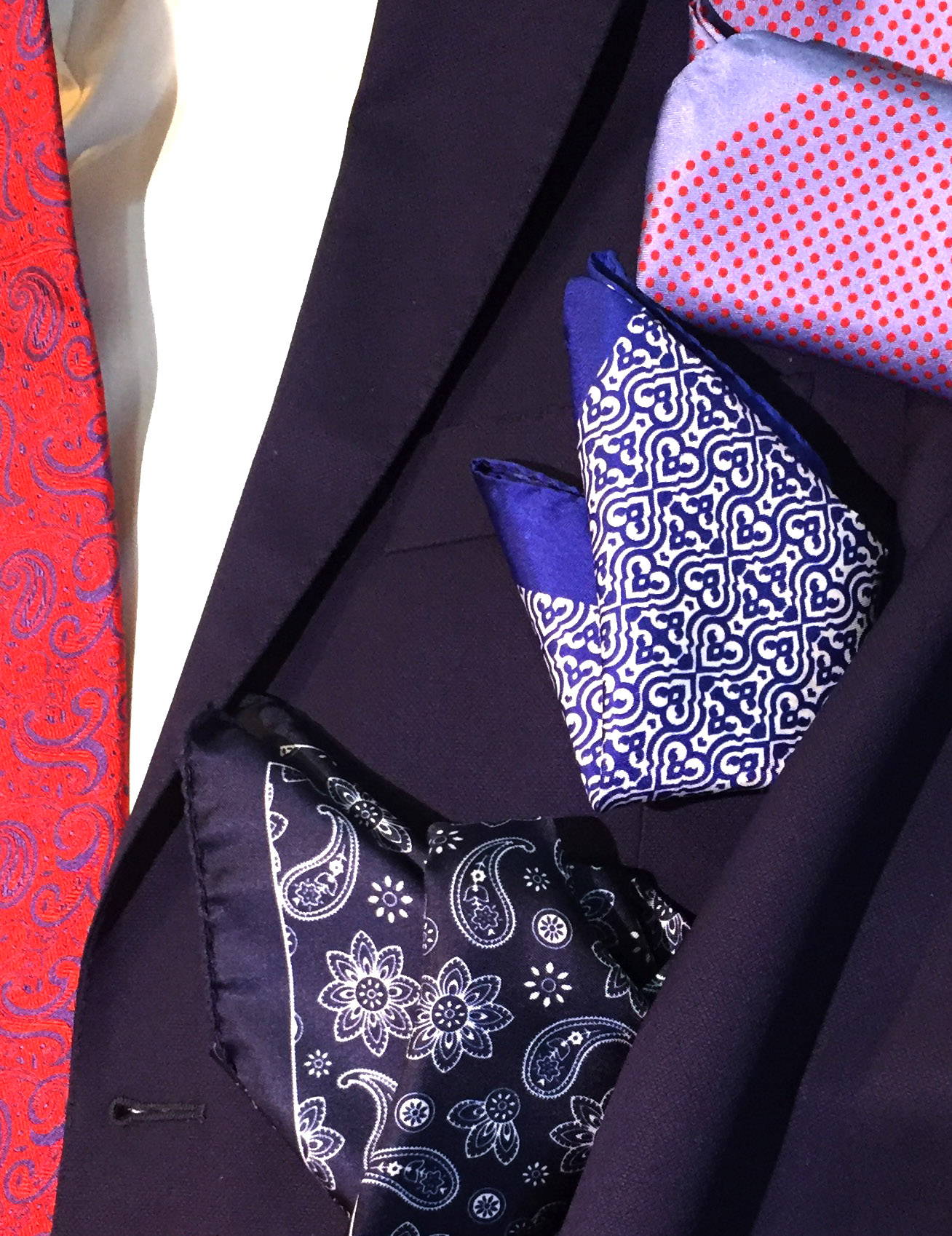 ---
One of the defining image of the male accessory is the handkerchief, or the pocket square, in his jacket pocket. It is a final touch and the first bright drop in the beginning of a new day! A pocket square can be used as a stand-alone accessory or as an additional one with a paired tie. If you are afraid to make a mistake when choosing a pocket square, just stick to these three rules:

1. The pattern of the pocket square shall not be alike the one of the tie
2. The color of the pocket square should be different from the color of the jacket
3. It is desirable that the color of the pocket square repeats one of the colors of the tie or of the shirt.
 
We have pocket squares for any desire! They are created for you with love and pleasure.  
---
"The boor covers himself, the rich man or the fool adorns himself, and the elegant man gets dressed."
Honoré de Balzac
---