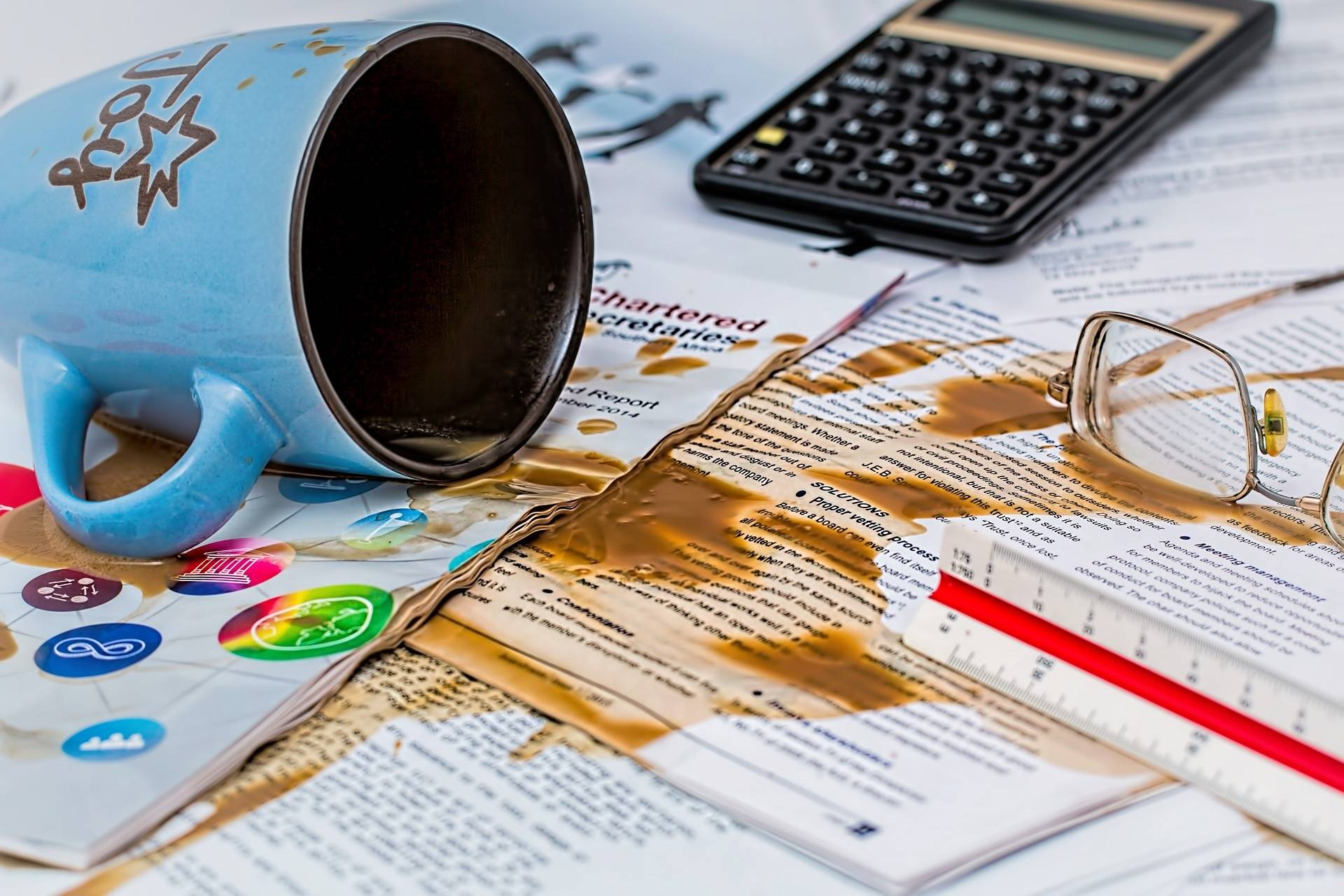 ---
An important family lunch, an important business dinner, a normal morning. You have carefully chosen the tie to wear and here, during the day, in a moment you find the stained tie.
If the tie has not been made with a special stain-resistant treatment, you must act immediately. Silk is a fiber that absorbs stains with high speed.
The fundamental thing that we will repeat and repeat again is to NEVER use water to remove the tie. The tie should always be dry-cleaned by specialized laundries.
The fundamental thing is to act immediately, remove the extra material on the stain with an unmolded object (which does not ruin the tie) and now we analyze the different spots to see how to treat them:
Coffee or Tea Stain: If your tie is colored, check the back of the tie for compatibility before acting. On white ties there are no problems, on colored ones it is always better to check. On white ties it is normal practice to dab with hydrogen peroxide and rinse.

Oil Stain: Dab with absorbent paper, add talcum powder on the stain area and allow to absorb. After the talc will be absorbed brush. If the stain persists, treat with Trielina.

Ink stain: Place absorbent paper on the stain and blot with alcohol. Wash the garment so as not to leave halos.

Blemish stain: Remove the layer with fine salt and remove it by shaking the tie after a few minutes. Dab with trielina and wash as usual.
These are the indications for the ties we sell in silk, wool and cotton. Procedures not feasible for linen.
Discover our ties by clicking the button:
---
If you have questions about stains or maintenance of your ties, write to info@seteriacomasca.com or fill out the form below.
Thanks!
This field is required
This field is required
This field is required